Come soar with us as we welcome summer and celebrate Wildlife and Conservation here in the Northwest Corner
Sunday, May 24, 2020 at 5 - 7 p.m.
Enjoy fine wines and delicious hors d'oeuvres while taking in the beautiful views overlooking Sharon Audubon Center's Ford Pond. Meet our accomplished staff, and hear the rescue stories of our resident raptors. Stroll through our pollinator gardens and Butterfly Flight House. Bid on unique encounters with nature and other items in the Silent Auction. Please join us in celebrating with old friends and new at this very special party.
The Wildlife Rehabilitation Clinic at the Sharon Audubon Center is the only staffed facility in Northwest Connecticut that cares for injured and orphaned wildlife. Your support helps Sharon Audubon Center care for hundreds of bird patients and the habitats they depend on each year. Thank you for your generosity and shared dedication to nature!
Proceeds from this event support conservation, education, and wildlife rehabilitation at Sharon Audubon Center.
Individual Tickets: $45 advance purchase, $55 at the door
Each sponsorship level includes event tickets as follows:
Sky's the Limit!—Over $2,500 (Call to sign-up for this level and to create a custom ticket package)
Golden Eagle—$2,500 (Up to 10 tickets)
Barred Owl—$1,000 (Up to 8 tickets)
Red-Tailed Hawk—$800 (Up to 6 tickets)
Peregrine Falcon—$550 (Up to 4 tickets)
Kestrel—$250 (Up to 2 tickets)
Sponsorships at $550 or more include membership to the Soaring Wings Society with special thanks and access to exclusive events.
Questions: email raptorsandriesling@audubon.org or call 860-364-0520 x120

Thank You to Our Generous 2020 Sponsors
It's never too late to become a sponsor! You will be recognized on our web page up to the day of the event, and beyond! To be recognized on our printed invitations too, please be an early bird and sign-up by March 20, 2020. Click here to become a sponsor.
*Sky's the Limit! - Over $2500
*Golden Eagle - $2500
Helen Cantwell & Mark Racanelli
*Barred Owl - $1000
Michelle & Geoffrey Kalin
Jane & Bob Keiter
Marianne Smith & Kevin McSherry
Kathryn & Bruce Taylor
*Red-Tailed Hawk - $800
*Peregrine Falcon - $550
John Brett
Mara Fizdale
Sherwin Goldman & Andrew Barnes (2x Peregrine Falcon sponsorships)
Florence & Rodger Liddell
Suzanne & David Oliver
Rosemary & Richard Vietor
Joan H. Wallace
Kestrel - $250
Audrey & Ed Ferman
Maryellen Geisser
Adelaide & William Harris
Ed Herrington, Inc.
Kim & Ralph Hohlfeld
Caroline Herrick & Ted Sands
Angela & Thomas Keesee III
Raymond Learsy
Vicki & John Lynch
Margaret Martinez
Ellen Petersen
Anne & Henry Putzel
Anita & Harvey Shapiro
Sandra & David Slemmer
Audrey & Bob Tobin
Jean Vitalis
Additional Event Sponsors
K. Lee and Barbara A. Collins
Emily Nissley
*Members of the Soaring Wings Society
With Your Support, We Can Do Great Things
Help make the world a better place
Learn & Explore
Where birds thrive, people prosper. Help us transform local communities into places where birds flourish. Learn what you can do to nurture wildlife, nature, and conservation in Connecticut.
Support Our Work
Through land stewardship, science, education, and advocacy, we work to preserve habitat and protect bird species that are of state, national, and global concern. Your gift makes a difference.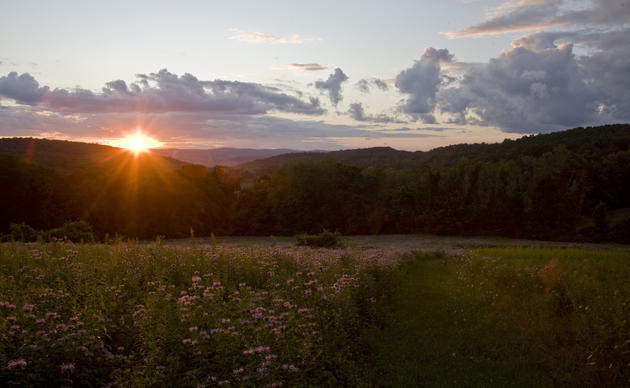 Join Our Family
When you become a member of Sharon Audubon Center, you are protecting critical woodlands and a natural heritage for generations to come. Help us do great things.