Programs
Summer Camp
Creating outdoor experiences and memories that last a lifetime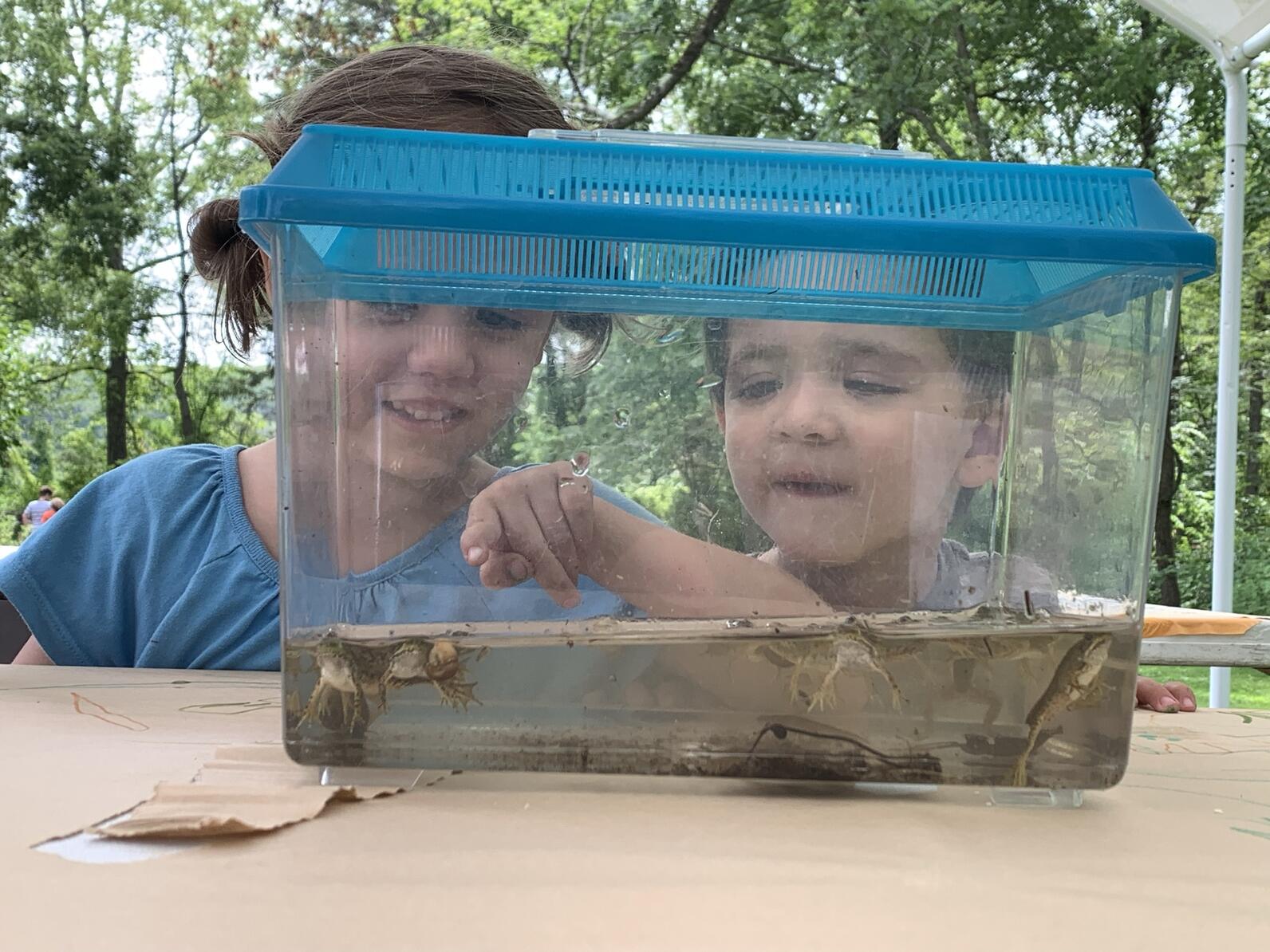 **2023 Camp Registration will be opening March 1, 2023 at 9:00am. **
To access the online registration and waitlist option, click here. (AVAILABLE MARCH 1ST)

Summer Camp registration begins in March.
Week-long sessions for 2023 begin the week of June 26 and run through August 18.
2023 Camp Overview
Dates

SPROUTS

K - 2nd Grade

$330 per week

EXPLORERS

3rd - 6th Grade

$330 per week

SPECIALTY CAMPS

3 & 4 Year Olds w/adult

9th-12th Grade

Kid at Heart Camp (adults)

June 26-30

Growing Up Wild

Wingin' It!

Junior Buddies (12-15 year olds) $200 per week
July 3, 5, 6, 7

Baby, It's Cold Outside!

The Way We Play: Animal Interactions

Junior Buddies
July 10-14

Camp Camouflage

Wildlife in Focus

Junior Buddies
July 17-21

Aquanuts

Hogwarts at Audubon

Kid at Heart Camp ($150/person)

Junior Buddies

July 24-28

The Fantastic Five: Exploring Our Senses

Walk on the Wild Side

Early Childhood Discovery (Ages 3-4 with an adult) $200/week

Junior Buddies

July 31-August 4

Busy Little Bees

Around We Go: The Cycles Surrounding Us

T.R.I.P. (9th-12th grade) $385 per session

Junior Buddies

Aug 7-11

Fairies and Gnomes

Wet 'n' Wild
Junior Buddies
Aug 14-18

The Best Nest

Animal Architects
Junior Buddies
The Sharon Audubon Center Summer Nature Program offers themed and general nature camps for children ages 3 through entering Grade 12. The camps have a small student-to-teacher ratio and are interactive, educational, and lots of fun! Get ready for an exciting outdoor adventure, learning about animals and plants. Sessions include outdoor exploration, hikes, live animal programs, hands-on activities and experiments, games, and crafts—so there is something of interest for everyone.
*Any information on this site or in the camp brochure is subject to change at any time.
BRAND NEW for 2023 is our Kid at Heart Camp program, a specialty camp for the young at heart who believe that you don't have to be a kid to enjoy the outdoors. During this week, we'll allow ourselves to just have fun and let nature remind us to slow down and take notice of the beauty around us. We'll participate in many of the activities that our camp kids love to d, from log rolls, meadow searches, and pond dipping for critters to learning about and visiting our birds of prey and reptiles, going on short nature and observation hikes, and more.
The Sharon Audubon Center Summer Nature Program is a Connecticut state-certified day camp. Camp sessions are week-long and take place at the Sharon Audubon Center, located on Route 4 in Sharon, Connecticut.
For Sharon Audubon Center camp questions and queries, contact Wendy Miller, Camp Director, at wendy.miller@audubon.org or 860-364-0520 ext. 105.
CAMP HOURS
Sprouts, Explorers, and Junior Buddies: 9 a.m. – 3 p.m., Monday - Friday
Early Childhood Discovery: 9:30 - 11:30 a.m., One week only
T.R.I.P.- Teen Rehabilitation Internship Program: 9:30 a.m. - 2:30 p.m., one week only
Kid at Heart Camp: 6:30-8:30 p.m., one week only

PAYMENTS/ CANCELLATION/ REFUND POLICY
Camp fees must be paid in full at the time of registration unless special circumstances are approved by Audubon staff. We are not able to register children for camp over the phone.
Payment (minus 20%) will be refunded for cancellations received at least two weeks prior to the first day of camp to be attended. Cancellation/Refund requests must be done through the online registration platform CampDoc. NO REFUNDS will be given for cancellations within two weeks of the first day of camp to be attended.
If Audubon must cancel a session, you will receive a full refund for that session only, less $25 per participant per session.
FINANCIAL ASSISTANCE
Limited financial assistance is available. If you are in need of assistance, contact the center for scholarship information and applications, preferably before camp registration opens. Those receiving financial assistance will be asked to write a short essay telling why they would like to attend Sharon Audubon Center's Summer Nature Programs. Scholarships will only be awarded for one camp session per student.
Lend a Helping Hand - Camp scholarship donations provide critical assistance to families in need. If you are interested in helping another student attend summer camp, please consider making a tax-deductible donation to our Summer Camp Scholarship Fund.
Please send donation checks payable to Sharon Audubon Center (with "Camp Scholarship Fund" written in the memo) to: Sharon Audubon Center, Summer Nature Camp, 325 Cornwall Bridge Road, Sharon, CT 06069.

COVID-RELATED GUIDELINES (last updated 2-10-23)
Be sure to familiarize yourself with our current COVID-19 guidelines. Please note, in-person camp may be canceled at any time up until and during the camp season if COVID cases rise and we feel it would not be safe for our staff and campers (see our Cancellation Policy). Due to the ever-changing local recommendations, these guidelines are subject to change at any time.
If you or your child are feeling ill, or are showing any signs of COVID symptoms, DO NOT SEND YOUR CHILD TO CAMP! Contact our Camp Director of First Aid to notify us of any illness.
We are a nature camp. Camp is primarily held outdoors and under tents, unless there is severe weather such as a thunderstorm. If the weather forecast is calling for rain, please be sure to send your camper with a raincoat, rain boots, or even a change of clothes, as we will be outside.
Masks are optional when inside the center building, and strongly encouraged if COVID cases are high in our area.
Social distancing will be practiced as much as possible, but some activities may bring campers (within the same group) closer than 3 feet.
Hand washing and sanitizer will be encouraged throughout the day
Frequent, in-depth cleaning and sanitizing of supplies, restrooms, and program areas will be practiced.
If a camper becomes ill and tests positive for COVID-19, guardians of campers in that session will be notified and given any further instructions.
We follow Audubon, CDC and CT State Guidelines.
At this time, Friday camp presentations for families are under evaluation. Parents/Guardians will be notified if they resume.
There will be no before or after-care offered this year.
DROP OFF AND PICK UP PROCEDURES​
We will continue to do the drop off and pick up method we've done the past couple years.
Drop off will take place from 8:45 - 9:10 a.m. Follow the signs around the driveway circle to the drop-off area and pull up as close as you can to the stop sign and stay in your vehicle.
Staff will come to you to take snack and lunch orders for the day and at that time, campers will then be escorted out of the vehicle to their correct camp group on the front lawn. This method has proven to work well and creates far less tears from campers than in previous years. We found that the children settle in and adjust much quicker to the camp day than when a parent hangs around at drop off. Thank you for your cooperation!
If your child needs assistance getting out of a car seat, you may, of course, get out to assist them. For our youngest campers, we understand that going to drop-off camp for the first time can be scary (for the kids and parents,) so we will do our very best to help everyone feel comfortable!
Please be sure to have any sunscreen and bug spray on your child and give big hugs and kisses before coming to camp.
At the end of the camp day, parents will again line up in the driveway circle and your child will be called to your vehicle by staff for pick up. Parents/guardians are once again asked to stay in the vehicle.
Pick up will be from 2:50 - 3:10 p.m.
WHAT TO BRING TO CAMP
An email will be sent out to all camp participants one week before their session begins explaining everything you need to know for the first day of camp.
ED ADVANCE FREE LUNCH AND SNACK PROGRAM
Our camp program qualifies for the free breakfast and lunch program distributed by EdAdvance. This organization distributes healthy snack and meal options to local schools and summer camps and ALL CAMPERS are able to receive a free breakfast (more of a snack for our camp) and a free cold lunch and milk. There will be multiple options to choose from each day (such as a chef salad, sunbutter and jelly sandwich, or fresh bagel and fruit) and our counselors will take a lunch count each morning at drop-off and the lunches will be packaged and delivered directly to us. If you prefer not to take part, you may also send a bagged lunch with your child. The calendar for lunch and snack options will be attached to the "first day of camp" email sent one week prior to your child's camp session.
How you can help, right now
Learn & Explore
Where birds thrive, people prosper. Help us transform local communities into places where birds flourish. Learn what you can do to nurture wildlife, nature, and conservation in Connecticut.
Support Our Work
Through land stewardship, science, education, and advocacy, we work to preserve habitat and protect bird species that are of state, national, and global concern. Your gift makes a difference.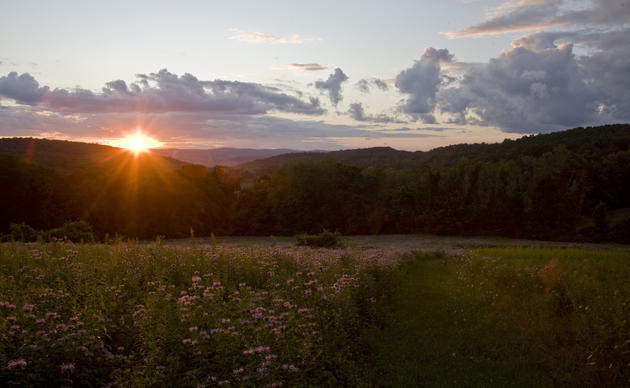 Join Our Family
When you become a member of Sharon Audubon Center, you are protecting critical woodlands and a natural heritage for generations to come. Help us do great things.