Conservation
Raptors and Riesling 2018
Come soar with us as we welcome summer and celebrate Wildlife and Conservation here in the Northwest Corner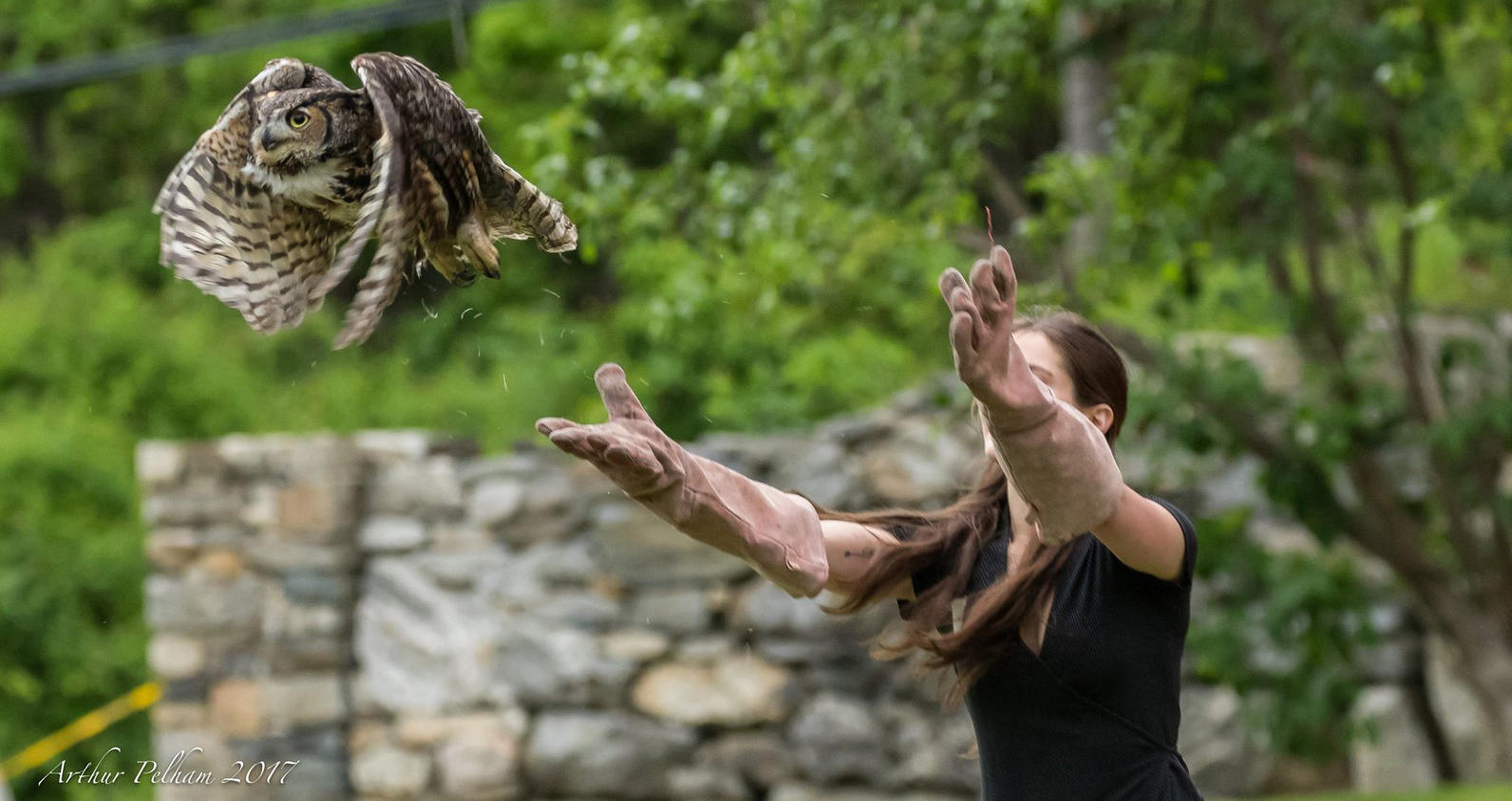 Sunday, May 27 from 5:00 - 7:00 p.m. at Audubon Sharon
Please join us Memorial Day Weekend as we enjoy fine wines and delicious hors d'oeuvres while taking in the beautiful views overlooking Audubon Sharon's Ford Pond. Meet Eileen Fielding, our accomplished new Center Director, and hear the rescue stories of our resident raptors. Win a private tour of the Wildlife Rehabilitation Clinic (and more) in the Silent Auction. Celebrate with old friends and new at this very special party.
Audubon Sharon is the only staffed facility in Northwest Connecticut that cares for injured and orphaned wildlife. Because of your generous support and the dedication of more than 50 volunteers, Audubon Sharon's Rehabilitation Center treated more than 850 birds in 2017...from Bald Eagles and Barred Owls to Kingfishers and Chimney Swifts. That's a 15% increase in avian patients cared for over the previous year...a great reason to celebrate!
Your past generosity is greatly appreciated and we sincerely hope you'll consider becoming a sponsor of this year's celebration. Proceeds go directly to support conservation and rehabilitation at Audubon Sharon.
Thank you for your shared dedication to nature! We look forward to seeing you soon.
Questions: email sharonauduboncenter@audubon.org or call 860-364-0520 x120
Audubon Sharon specializes rehabilitating sensitive songbirds and large birds of prey species, many of which are experiencing long-term population declines. As the only facility in Connecticut that admits these highly demanding bird species, we are recognized as the leading experts and resource for wildlife rehabilitation in the Northwest Corner.
Thank You to Our Generous 2018 Sponsors
It's never too late to become a sponsor. Although early sign-up will include you on the web page list below, your support of Raptors and Riesling is welcome up to the day of the event. Select here to become a sponsor.
*Golden Eagle - $2500 or more
Barbara & Joe Ellis
Hilda Frost & Arnold Neis
Kathleen & Howard Fuhr
Dinny & Edward Greene
Alexandra & Frederick Peters
Kent Wine & Spirit
*Barred Owl - $1000
Susan & John Allen
Marge DeMarrais & Charlie Paley
Elaine & Lou Hecht
Cynthia Walsh & Rene Milo
Kathryn & Bruce Taylor
*Red Tailed Hawk - $800
Jane & Robert Keiter
Marianne Smith & Kevin McSherry
Kathy & Jay Metz
*Peregrine Falcon - $550
Patricia & Thomas Barry
John Brett & Jane Strong
Helen Degener
Mara Fizdale
Gerry Freedman
Susan Hassler & Robert Maxwell
Lyn & Skip Mattoon
Helen Haje
Fa & Roger Liddell
Randall Missimer
Sandy & Dave Slemmer
Ileene Smith & Howard Sobel
Rosemary & Richard Vietor
Josephine Wright
Kestrel - $250
Alfred Brooks & Peter Lombardo
Lorna & Dan Edmundson
Liz Faulkner & Walter Brett
Mary Ellen & Andrea Geisser
Adelaide & William Harris
Ed Herrington
Kim & Ralph Hohlfeld
Caroline Herrick & Ted Sands
Peggy & Oscar Martinez
Leslie & Nick Moore
Carol & Larry Rand
Anita & Harvey Shapiro
Shrevie & James Shepherd
Jean Vitalis
Kathy & CB Wismar
*Members of the Soaring Wings Society
Help make the world a better place
Learn & Explore
Where birds thrive, people prosper. Help us transform local communities into places where birds flourish. Learn what you can do to nurture wildlife, nature, and conservation in Connecticut.
Support Our Work
Through land stewardship, science, education, and advocacy, we work to preserve habitat and protect bird species that are of state, national, and global concern. Your gift makes a difference.
Join Our Family
When you become a member of Audubon Sharon, you are protecting critical woodlands and a natural heritage for generations to come. Help us do great things.