Birds & Wildlife
Get your seed for the season—Order by October 16th and Pickup on November 13th
Get your bird seed in time for winter! Sharon Audubon Center is offering quality Lizzie Mae brand bird seed at a special discounted price (tax included). Since the center Nature Store is closed due to the COVID-19 crisis, this bird seed sale is for pickup ONLY on Saturday, November 13, 2021 between 10 a.m. and 1 p.m. at the Sharon Audubon Center (325 Cornwall Bridge Road, Sharon, CT 06069).
Please note there will be no additional seed sales on the day of the pickup. Seed will be available for purchase at the Sharon Audubon Center at our regular price throughout the fall and winter, while supplies last, by calling the Center and leaving a voicemail at 860-364-0520 x115.

Orders Must Be Received by Saturday, October 16, 2021
There are two ways to order:
Print, complete, and mail your order form with payment to: Bird Seed Sale, Sharon Audubon Center, 325 Cornwall Bridge Road, Sharon, CT 06069.
For questions, please email wendy.miller@audubon.org or call 860-364-0520.

Great Selection to Choose From
Northwest Corner Blend - Our very own special custom blend (40% Black Oil Sunflower, 15% White Millet, 15% Safflower, 15% Peanut Splits, 10% Cracked Corn, and 5% Cranberries) and most popular selling seed. Great mix that attracts a large variety of birds. Comes in a 20 lb bag - $18.71 each.
Black Oil Sunflower - A preferred nutritious seed among a large variety of feeder birds. Comes in a 20 lb bag - $21.26 each.
Sunflower Chips (medium) - Chopped black oil sunflower seeds without the shells and without the mess! Comes in a 20 lb bag - $39.98 each.
Woodpecker Favorite - A shell-free and mess-free mix with peanuts, sunflower chips, suet nuggets, pumpkin seeds, cranberries, and raisins. A woodpecker delight! Comes in a 20 lb bag - $38.70 each.
Finch Favorite - A mix of nyjer and fine sunflower chips; a favorite of all the winter finches. Use in a thistle feeder. Comes in a 5 lb bag - $9.78 each.
Nyjer - Place in a thistle feeder or thistle sock to attract Goldfinches, House Finches, Purple Finches, and more. Comes in a 5 lb bag - $8.92 each.
Hi-Energy Suet Cake - Rendered beef suet with cracked corn, millet, peanuts, cashews, and sunflower seeds. Each cake is 12 oz and will fit in a single suet feeder - $1.91 each.
Dried Mealworms - A great treat for insect-eating birds, including Eastern Bluebirds. Comes in an 8 oz. bag - $8.92 each.
How you can help, right now
Learn & Explore
Where birds thrive, people prosper. Help us transform local communities into places where birds flourish. Learn what you can do to nurture wildlife, nature, and conservation in Connecticut.
Support Our Work
Through land stewardship, science, education, and advocacy, we work to preserve habitat and protect bird species that are of state, national, and global concern. Your gift makes a difference.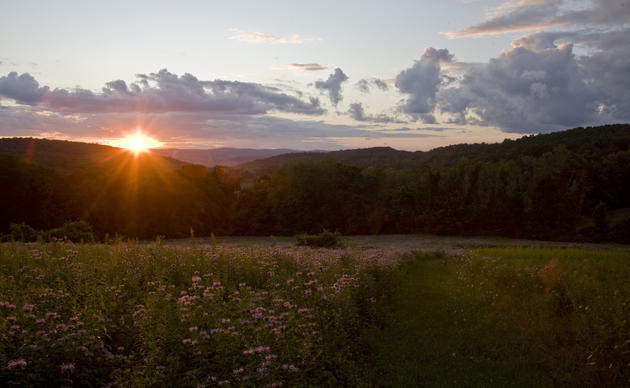 Join Our Family
When you become a member of Sharon Audubon Center, you are protecting critical woodlands and a natural heritage for generations to come. Help us do great things.