In 2016, Sharon Audubon Center partnered with the members of the Millbrook Garden Club to convert the center's traditional Herb Garden (that they had helped maintain for 50 years) into a habitat for pollinators. A pollinator garden supports hummingbirds and pollinating insects (bees, moths, butterflies, and others ) with a nearly nonstop source of pollen and nectar. This is in keeping with the conservation missions of both the Sharon Audubon Center and the Millbrook Garden Club. Wander through this lovely spot, enjoy the seductive scents and colors, and get ideas for how to make your own garden a feast for the birds, butterflies, and bees!
Visitors are welcome to explore and enjoy our center's trails and gardens, and view the aviaries, daily from sunrise to sunset. We appreciate any support you can give, and suggest a donation of $5 per person.
The Millbrook Garden Club has maintained the pollinator garden (formerly the Herb Garden) since 1966, when a member of the club and owner of the property, Mrs. Clement Ford, donated the land to the National Audubon Society. The garden can be found on the back corner of the front lawn.
How you can help, right now
Learn & Explore
Where birds thrive, people prosper. Help us transform local communities into places where birds flourish. Learn what you can do to nurture wildlife, nature, and conservation in Connecticut.
Support Our Work
Through land stewardship, science, education, and advocacy, we work to preserve habitat and protect bird species that are of state, national, and global concern. Your gift makes a difference.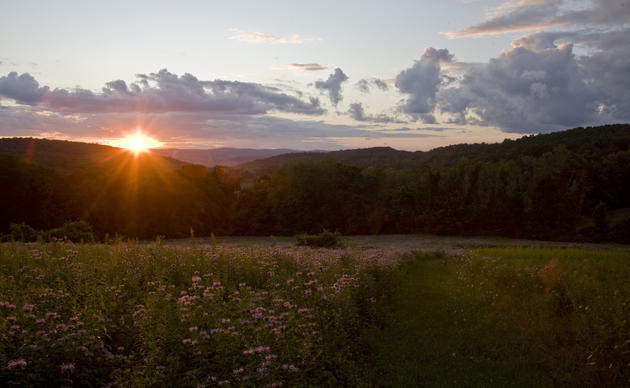 Join Our Family
When you become a member of Sharon Audubon Center, you are protecting critical woodlands and a natural heritage for generations to come. Help us do great things.