Staff
Bethany Sheffer
Volunteer Coordinator and Naturalist
860-364-0520 ext. 115, email
Favorite Bird: "No other bird captivates me quite like the Common Loon. Its haunting call, its unmistakable silhouette…I find everything about this bird simply enchanting."
As a native of Michigan's Upper Peninsula (U.P.), Bethany developed an interest in observing wildlife and spending time outdoors at a young age. She first became involved with Audubon after attending a Birding 101 course through Michigan Audubon in 2013 and has been a leader within her state and local chapters ever since. After earning her Master's in Public Administration in 2016, Bethany returned to the U.P. and worked as an on-site naturalist at Bewabic State Park through the Department of Natural Resource's Explorer Guide program.
In the fall of 2016, she was offered a position through North Carolina's sole environmental education-specific AmeriCorps program: The Conservation Trust for North Carolina (CTNC). Bethany's role as the Education Outreach Coordinator allowed her to both apply her nonprofit expertise to her host site, Balsam Mountain Trust, while awarding her new skills in working closely with non-releasable wildlife species that included regional representatives of all vertebrate groups in addition to Madagascar hissing cockroaches (a favorite!) and crayfish. Bethany's success in this position earned her a temporary promotion to the role of Education Director/Senior Naturalist at the Trust for the duration of her supervisor's maternity leave.
In addition to her work at the Balsam Mountain Trust, Bethany has applied her enthusiasm for environmental education and conservation in other capacities in Western North Carolina that include honeybee keeping and passerine/raptor surveying at Big Bald Banding Station in Mars Hill. She is a certified Environmental Educator in the state of North Carolina as well as a certified Beekeeper in the state, and greatly looks forward to applying these skills and experiences in northwestern Connecticut. She is thrilled to be a part of the Sharon Audubon Center team and loves exploring New England's beautiful landscapes!
How you can help, right now
Learn & Explore
Where birds thrive, people prosper. Help us transform local communities into places where birds flourish. Learn what you can do to nurture wildlife, nature, and conservation in Connecticut.
Support Our Work
Through land stewardship, science, education, and advocacy, we work to preserve habitat and protect bird species that are of state, national, and global concern. Your gift makes a difference.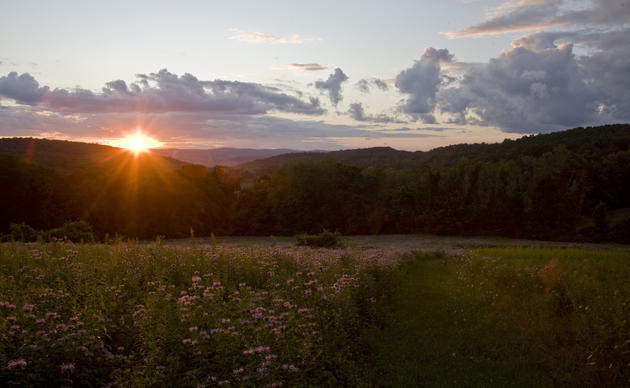 Join Our Family
When you become a member of Sharon Audubon Center, you are protecting critical woodlands and a natural heritage for generations to come. Help us do great things.