Things To Do
Explore the Pumpkin Trail
October 28 - November 11 from sunrise to sunset
Get ready for a pump-tastic good time! The Sharon Audubon Center is hosting a free, fun community Pumpkin Trail. From Thursday, October 28 through Thursday, November 11, 2021 (sunrise to sunset).
Plus, enjoy extended hours and nighttime glowing on two special nights:
Friday, October 29, 2021 from 7 - 8:30 p.m.
Saturday, October 30, 2021 from 7 - 8:30 p.m. **CANCELED Due to Rain**
Guests are welcome to come walk around our main grounds (at 325 Cornwall Bridge Road, Sharon, CT 06069) and view carved and decorated pumpkin entries on exhibit, as well as a pro-caving display, all lit up in the darkness. Bring your own flashlight for the trail and a sense of adventure. Vote for your favorites to win "Viewers' Choice!"
Social distancing must be observed at all times.
This is a full community participation event. We need YOU in order to make this happen! No pre-registration is required to visit the trail, but if you'd like to submit a pumpkin to display, please see submission guidelines below.

Decorate a Pumpkin for the Pumpkin Trail
Share your pumpkin decorating skills! Help make magic on the Pumpkin Trail! Everyone is welcome to submit a pumpkin or two (or four or ten!) to be displayed along the trail. Pumpkins may be carved (freehand or stenciled,) or decorated (painted, using recycled materials, etc.). Be creative—think funny or spooky faces, nature or animal-themed, etc. No inappropriate or gory entries will be permitted, as this is a family-friendly event. We will also accept gourds that are decorated as animals.
All children (12 and under) will receive a small "prize" for entering!
All pumpkin submissions must be accompanied by a completed entry form.
Entries may be dropped off at Sharon Audubon Center between October 25 - 29 (deadline extended to October 29th at 5 p.m.).
Drop-off procedures for pumpkin entries are listed on the entry form.
Participants can receive $2.00 off one pumpkin for the trail by taking the coupon (included on the entry form) to Paley's Farm Market at 230 Amenia Road in Sharon, Connecticut.
Other suggested locations for purchasing pumpkins:
Ellsworth Hill Farm (Sharon, CT)
Daisey Hill (Millerton, NY)
Angevine Tree Farm (Warren, CT)
Please support our local neighbors!
Thank you Paley's Farm Market and the Oppenheimer Environmental Fund for supporting this community event.
How you can help, right now
Learn & Explore
Where birds thrive, people prosper. Help us transform local communities into places where birds flourish. Learn what you can do to nurture wildlife, nature, and conservation in Connecticut.
Support Our Work
Through land stewardship, science, education, and advocacy, we work to preserve habitat and protect bird species that are of state, national, and global concern. Your gift makes a difference.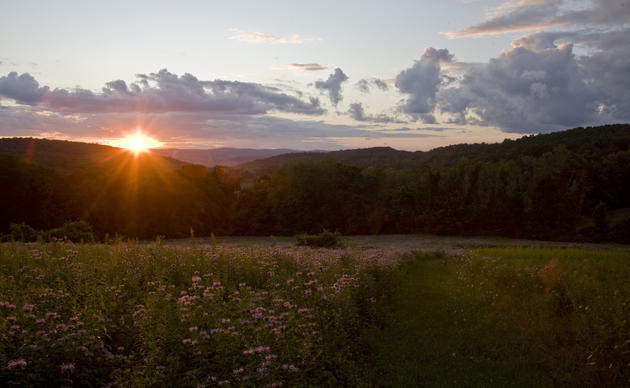 Join Our Family
When you become a member of Sharon Audubon Center, you are protecting critical woodlands and a natural heritage for generations to come. Help us do great things.