Northern Walking Stick (Diapheromera femorata)
Did You Know? Walking Sticks have the ability to regenerate lost legs
Description: Walking Sticks are very slow moving, long, thin wingless insects that look remarkably like a twig. This allows them to camouflage on trees and bushes during the day. These brown or green insects have very long antennae, about 2/3 the length of their body. The male is smaller than the female and can sometimes be seen riding on the female's back.
Average Length: 3 inches males, 3.25 inches females
Life Span: 1 year—singly laid eggs are dropped into leaf litter and remain dormant over winter; nymphs hatch in the spring and become adults by late summer
Habitat: Deciduous forests
Range: East of the Rockies
Diet: Walking Sticks feed on the leaves of many deciduous trees, including oaks, hazelnuts, sassafras, black cherry, and black locust. They also eat clovers.
How you can help, right now
Learn & Explore
Where birds thrive, people prosper. Help us transform local communities into places where birds flourish. Learn what you can do to nurture wildlife, nature, and conservation in Connecticut.
Support Our Work
Through land stewardship, science, education, and advocacy, we work to preserve habitat and protect bird species that are of state, national, and global concern. Your gift makes a difference.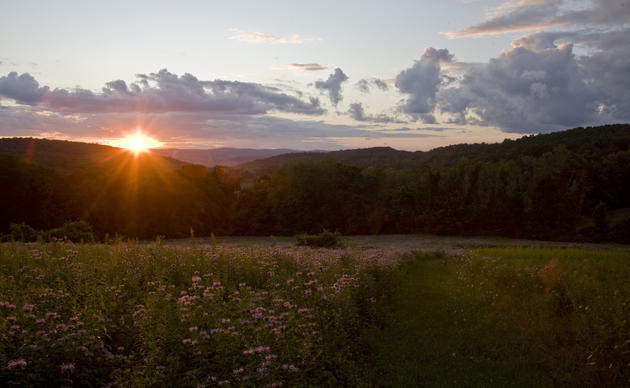 Join Our Family
When you become a member of Sharon Audubon Center, you are protecting critical woodlands and a natural heritage for generations to come. Help us do great things.