Visit
Miles Wildlife Audubon Sanctuary
Discover the beautiful views and wildlife of this Audubon sanctuary, open daily from sunrise to sunset
The Emily Winthrop Miles Wildlife Audubon Sanctuary, managed by Sharon Audubon Center, consists of more than 800 acres of habitat amidst 5,000 acres of protected open space. In addition to forestland, Miles features 2 miles of the Carse Brook Wetlands, which supports a wide variety of flora and fauna—some of which are on the Endangered Species List. Though none of the buildings are currently open to the public, the sanctuary itself is open for visitation and the Pond Loop Trail around Miles Pond boasts some of the best wildlife viewing in the region.
The Miles Wildlife Audubon Sanctuary is the training and research part of Sharon Audubon Center's operation. With a small residential facility, Miles is able to house interns and scientists who use the Sanctuary for fieldwork and environmental study.
Trail Rules
When you enjoy nature on our trails, remember this is a wildlife sanctuary. To protect the wildlife, and for your safety, please...
Leave bikes and pets at home. No dogs or any other pets are permitted on the trails or property.
Hunting and fishing are not allowed (the wildlife do the hunting and fishing here)
Do not enter ponds or streams (except during guided programs)
Stay on the trails—the forest is for the wildlife!
Take only pictures, leave only footprints (not litter)
No alcohol or smoking on the property
Remember, the houses on the property are private residences—please respect their privacy
This sanctuary exists thanks to the generosity of Emily Winthrop Miles—a poet, writer, and artist, who donated her property to the National Audubon Society in 1962. Select here to read more about the history of Sharon Audubon Center.
How to get to Miles Wildlife Audubon Sanctuary
Directions
From Route 41 in Sharon: Turn onto Calkinstown Road on the east side of Route 41 (across from the Country Corner Restaurant and near Sharon Motor Lodge and Sharon Extra Mart). Travel for 1.8 miles and make a slight right onto West Cornwall Road (do not take the left fork onto White Hollow Road). Continue approximately 1.8 miles passing Miles Pond and seeing the sanctuary sign on the right. Pull in and follow signs to the parking area.
From Route 7 in West Cornwall: Turn onto West Cornwall Road on the west side of Route 7 (directly across from Cornwall Auto Body and near the intersection of Route 128 and the West Cornwall Covered Bridge). Travel for approximately 3 miles and see the sanctuary sign on the left. Pull in and follow signs to the parking area.
How you can help, right now
Learn & Explore
Where birds thrive, people prosper. Help us transform local communities into places where birds flourish. Learn what you can do to nurture wildlife, nature, and conservation in Connecticut.
Support Our Work
Through land stewardship, science, education, and advocacy, we work to preserve habitat and protect bird species that are of state, national, and global concern. Your gift makes a difference.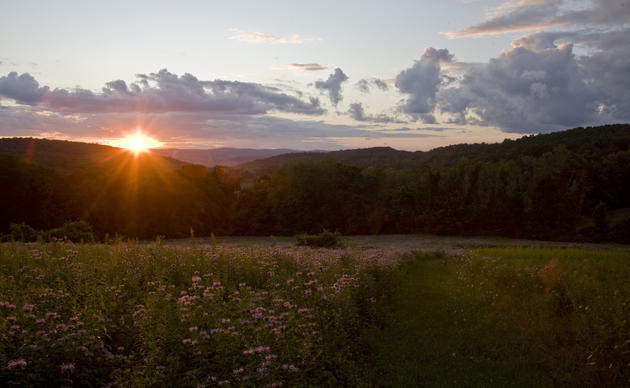 Join Our Family
When you become a member of Sharon Audubon Center, you are protecting critical woodlands and a natural heritage for generations to come. Help us do great things.