Dates: Mid-May through Mid-November
Primary Responsibilities: The Summer-Fall Environmental Education Interns are responsible for teaching the Summer Nature Program sessions for children ages 3-11 throughout the summer months, along with the Spring-Summer Environmental Education Intern. Children visit the center for 2-5 hours each day during the week-long camp sessions. Activities range from discovery hikes, pond explorations, live animal programs, and nature crafts and games. The summer Naturalists design the curriculum for these programs and conduct the programs with the help of Summer Camp assistants.
During the rest of the time at Audubon, responsibilities include assisting with the teaching of environmental education programs to school groups both on and off-site. During the month of October, this person(s) is also heavily involved with the planning, set-up, and implementation of Enchanted Forest and Audubon Kids' Day, the center's two fall special events for families.
Environmental Education Interns are expected to help with other aspects of a nature center, such as helping with special events, wildlife rehabilitation, public education programs, answering requests for information from the public, running the Nature Store, and helping with many other facets of a nature center's day to day operation.
Qualifications: Completion of at least two years of college coursework in the environmental or life sciences. Some teaching experience and/or curriculum development is necessary. Summer Naturalists must be confident in leading a group and initiating activities, working independently, and team teaching. The most important assets are a strong work ethic, natural history background, enthusiasm, commitment, flexibility, a desire to learn, and the ability to work well with others and with children.
Interns must have a driver's license and means of transportation to and from the Miles Wildlife Audubon Sanctuary and the Sharon Audubon Center.
Supervision: Environmental Education Interns work under the guidance of the Education Program Manager, however, the entire staff is available to interns for special interest sessions, guidance, and assistance.
Compensation: Interns have a furnished cottage at the Miles Wildlife Audubon Sanctuary with private bedrooms, a shared kitchen, bath, and living room. Salary is $288.75 per week. Students should arrange for school credit with their advisor beforehand, if applicable.
To Apply: To be considered for an internship, all applications must be done online (no mailed, faxed, or emailed resumes will be accepted.) Check out the National Audubon Society Career Center to apply for current open positions. *Please note that these positions are not listed on the Career Center continuously. They are usually posted a few months before the start date of the position, so continue to check back if it's not listed.
Select here to learn more about Audubon's Intern Program, Wings
How you can help, right now
Learn & Explore
Where birds thrive, people prosper. Help us transform local communities into places where birds flourish. Learn what you can do to nurture wildlife, nature, and conservation in Connecticut.
Support Our Work
Through land stewardship, science, education, and advocacy, we work to preserve habitat and protect bird species that are of state, national, and global concern. Your gift makes a difference.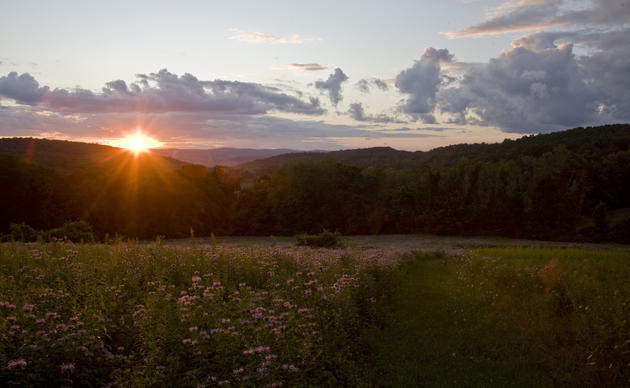 Join Our Family
When you become a member of Sharon Audubon Center, you are protecting critical woodlands and a natural heritage for generations to come. Help us do great things.