Birding
Fall Bird Tour (10/14/23)
Fall Bird Tour (10/14/23)
Saturday, October 14, 2023
8:00am - 9:30am Eastern Sharon, Connecticut
Location Details
Miles Wildlife Sanctuary
99 West Cornwall Road, Sharon, 06069, CT
Continue on the narrow dirt road as it passes a red structure to the right and wetlands to the left. The road will conclude in the parking area with a kiosk to the left. Group leaders will meet participants there.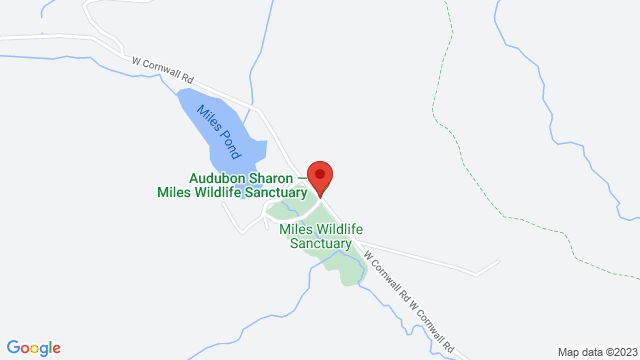 Join Sharon Audubon Naturalist, Bethany Sheffer, and George Wallace of the American Bird Conservancy on a guided bird tour around Miles Wildlife Sanctuary property where you'll learn how to use binoculars (if you haven't used them before), learn which features on birds to begin observing, and interesting information about observed species and their conservation needs. Everyone is welcome, regardless of experience!
Fee: $10/adult, $5/child
Suitable for ages 8+
Pre-registration is required online at Sharon.audubon.org
Call 860-364-0520 or email Bethany at Bethany.sheffer@audubon.org with questions.
Accessibility
Public parking located in a gravel parking space.
Terrain is varied throughout the property. Some parts are flat and grassy, while others include gravel (dirt road overlooking the primary wetland complex), occasional roots and uneven train (forest) and wet, soggy areas on the loop trial along the far side of the pond.
No public restrooms available.