Staff
Sunny Kellner
Wildlife Rehabilitator & Outreach Specialist
860-364-0520 ext. 106, email
Sunny joined the Audubon Sharon Staff on June 8, 2015, but she as no stranger to the Center. She started volunteering at the Sharon Audubon Center as a baby bird feeder when she was 13 years old and later began working with the raptors and assisting with summer camp. In high school, she was a member of the National Championship Envirothon team before heading to Lees-McRae College for Wildlife Rehabilitation in 2012.
The on-site facility at Lees-McRae handled roughly 1,500 animals a year, including songbirds, raptors, small mammals, bobcats, and reptiles. This program introduced her to the National Wildlife Rehabilitators Association (of which she is a member) and to the NWRA Symposia, which she attends annually. Sunny trained and supervised undergraduate students in all aspects wildlife rehabilitation and education for 5 years in the beautiful Blue Ridge Mountains of North Carolina.
After graduating, Sunny stayed on as a mentor at BRWI, while continuing to work as a Veterinary Assistant at an animal hospital and volunteer at the Wolf Sanctum, a sanctuary for captive wolves and wolfdogs. Here she completed her senior thesis on Olfactory Enrichment for Captive Wolves and gained invaluable experience working with large carnivores that she would apply later in her career.
In 2013, Sunny broadened her horizons as the Senior Intern at Wildcat Creek Wildlife Center, the largest wildlife rehabilitation facility in Indiana, admitting over 3,000 animals annually. She worked firsthand with eagles, coyotes, white-tailed deer, and rabies vector species. For one year she worked around the clock caring for wildlife and training volunteers and interns. She fondly recalls the weekly winter storms that snowed her in alone for days at a time to care for the 100+ animals onsite in –40 degree temperatures.
In 2014, Sunny returned to live in her hometown and continue her education via Penn Foster College's distance-learning program for Veterinary Technology and working as an Animal Care Technician at Sand Road Animal Hospital. Sunny's love of wildlife and her desire to spread awareness and conservation continues to grow and has brought her back to Audubon Sharon as the Wildlife Rehabilitator and Outreach Specialist. She is thrilled and honored to be giving back to the community that got her started on the path to saving wildlife.
Help make the world a better place
Learn & Explore
Where birds thrive, people prosper. Help us transform local communities into places where birds flourish. Learn what you can do to nurture wildlife, nature, and conservation in Connecticut.
Support Our Work
Through land stewardship, science, education, and advocacy, we work to preserve habitat and protect bird species that are of state, national, and global concern. Your gift makes a difference.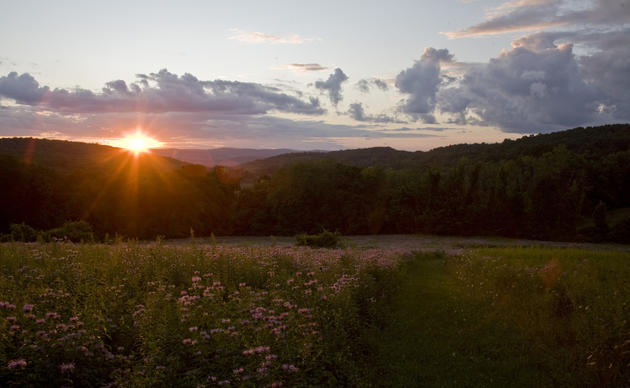 Join Our Family
When you become a member of Audubon Sharon, you are protecting critical woodlands and a natural heritage for generations to come. Help us do great things.