December 22, 2017—Audubon is delighted to announce that Eileen Fielding has accepted the position of Center Director at Audubon Sharon!
As a long-time resident of New England, Eileen has both a personal attachment to and passion for the wildlife, landscape, and conservation of our region. With more than 20 years of experience working in the nonprofit field, she brings a wealth of knowledge to Audubon, and her professional career runs the gamut from strategic planning and staff management to engaging in hands-on fieldwork.
At present, Eileen serves as the Executive Director of the Farmington River Watershed Association, where (since 2008) she has had many successes in the areas of fundraising, external partnerships, and implementation of critical environmental policy initiatives. Prior to this, Eileen took on several other leadership roles, to include spending four years as the Statewide Director of Education for the Connecticut Audubon Society in Hartford. Additionally, she holds both a MS and PhD in Ecology from the University of Connecticut, as well as a BS in Natural Resources from the University of Massachusetts.
Already demonstrating a commitment to Audubon Connecticut, Eileen has been volunteering to assist with bird rehabilitation needs at Audubon Sharon since 2010 and serving as an active contributor to the Sharon Advisory Board since 2013. We are very excited to have Eileen join us on January 25, 2018. Welcome aboard Eileen!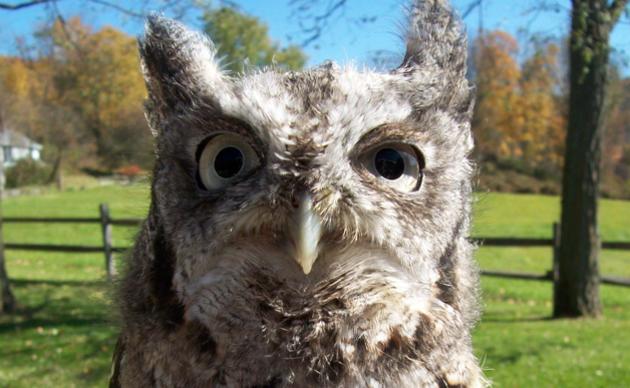 Save a Life and Adopt an Animal
Many injured and orphaned animals call the Sharon Audubon Center home. Help care for these animals with a donation to help with the cost of food, veterinary visits, and shelter maintenance.