Wendy Miller - Camp Director, Camp Counselor
Wendy is the Education Program Manager at Audubon Sharon and has been the Summer Camp Director for more than 10 years. She holds a B.S. in Wildlife & Fisheries Science from Penn State University and has been at Audubon Sharon since 1997. Although Wendy does a lot of the behind-the-scenes camp preparation, she enjoys being outdoors with the campers, getting to know the kids and the parents, and sharing her love of nature with everyone she meets. She has also been known to teach a few camp sessions now and then, and this year she will once again be teaching the Early Childhood Discovery session for 3 and 4-year-olds.
Erica Clark - Seasonal Environmental Educator and Assistant Summer Camp Director
Erica has a love of science and exploring the natural world and it shows. She has held various fieldwork positions, conducting research on both aquatic and terrestrial species. She has been working with youth of all ages, teaching science programs for multiple schools, libraries, and environmental centers for many years. She has led public canoe trips in the tidal marshes of the Hudson River, was an instructor at an Ecology Camp at The Cary Institute of Ecosystem Studies in Millbrook, NY, and volunteers as an Environmental Educator at White Memorial Conservation Center. When she does find any spare time, she is usually outdoors hiking, boating, fishing, camping, or gardening.
Erica has a BS in Environmental and Forest Biology from the State University of New York College of Environmental Science and Forestry in Syracuse, NY. She was a volunteer at Audubon Kids' Day in the fall and we are happy to have her as part of our summer camp staff this year. In her role, Erica will not only be one of two head counselors this summer, writing camp curriculum and leading sessions, but she will also be assisting with camp registrations, communication with camp parents, training and overseeing other summer camp staff, and other Camp Director-type duties. Please join us in welcoming Erica to Audubon Sharon.
Help make the world a better place
Learn & Explore
Where birds thrive, people prosper. Help us transform local communities into places where birds flourish. Learn what you can do to nurture wildlife, nature, and conservation in Connecticut.
Support Our Work
Through land stewardship, science, education, and advocacy, we work to preserve habitat and protect bird species that are of state, national, and global concern. Your gift makes a difference.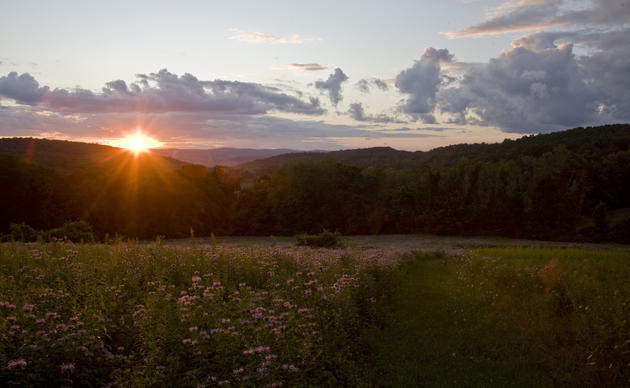 Join Our Family
When you become a member of Audubon Sharon, you are protecting critical woodlands and a natural heritage for generations to come. Help us do great things.