Community Naturalist
Topics in Rehab
Thursday, August 13, 2020
3:00pm - 3:30pm Eastern Connecticut Online Event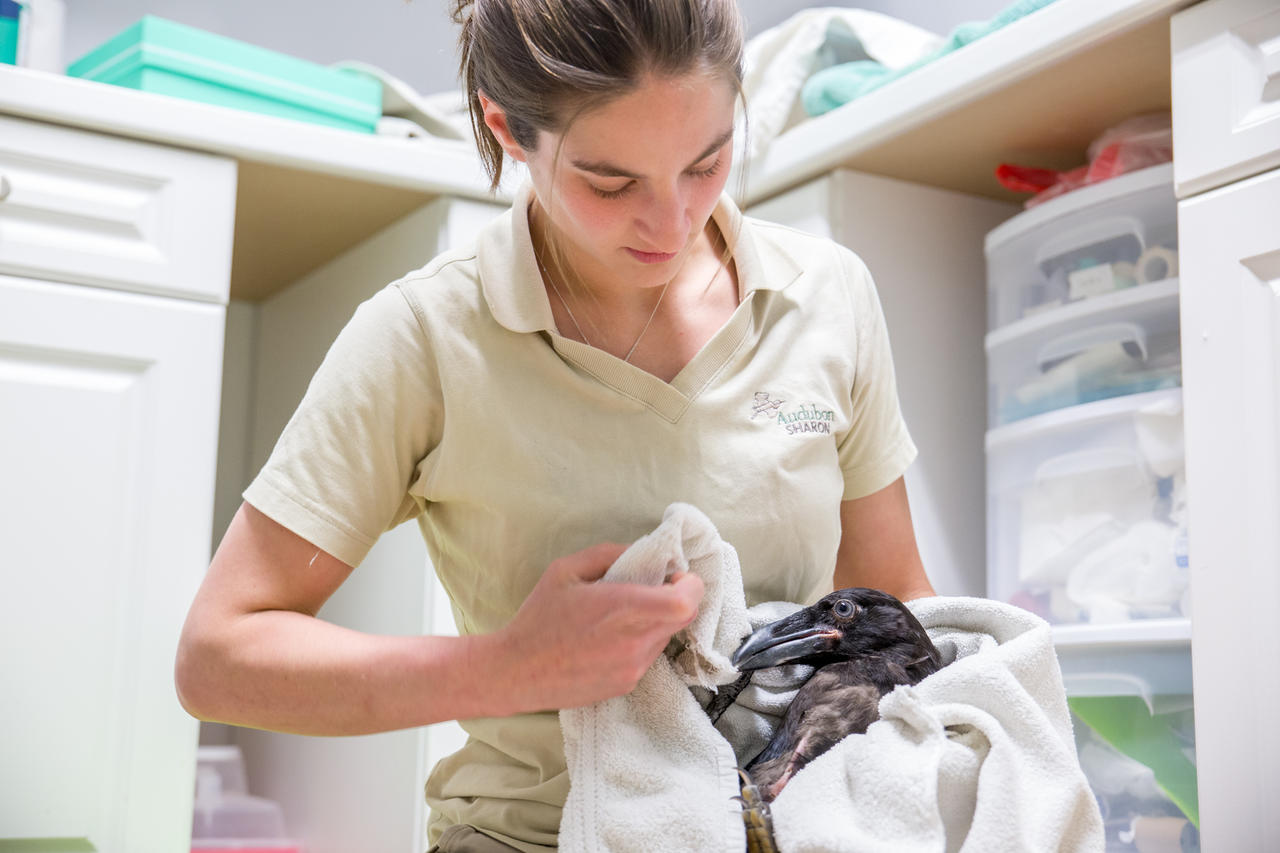 Do you love wildlife and care about animal wellbeing? Discover the ins and outs of wildlife rehabilitation. Join Sharon Audubon Center on Facebook Live for brief livestream updates on the happenings and recent patients in their clinic and for a discussion on a topic in rehabilitation (such as a particular species, a common reason why patients are admitted for rehabilitation, "what to do if" scenarios, etc.). The audience will have the opportunity to ask questions about the topic. There will also be a short Q&A at the end for other questions.
Photo: Camilla Cerea / Audubon
Sharon Audubon Center is an engaging nature education center with a critical Wildlife Rehabilitation Clinic located in Sharon, Connecticut. We are part of the Audubon Connecticut state office of the National Audubon Society and the Atlantic Flyway, and steward a total of four Audubon nature sanctuaries and more than 2,100 acres of primarily woodland habitat in Northwestern Connecticut. Our mission is to protect birds and the places they need, today and tomorrow. Visitors are welcome to enjoy our trails, nature programs, conservation-themed events, and nature store throughout the year.