Program
Bats: Earth's Allies
**CANCELED**
Friday, March 27, 2020
7:00pm - 8:30pm Sharon, Connecticut
Location Details
Sharon Audubon Center
325 Cornwall Bridge Road, Sharon, 06069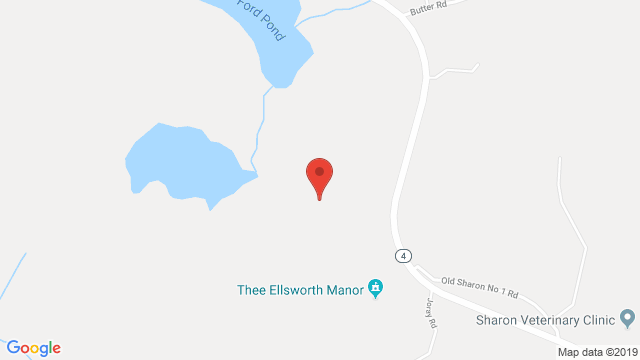 **Due to concerns about the spread of the COVID-19 virus, the Bats program with Gerri Griswold has been canceled.**
Join special guest Gerri Griswold for a lavishly illustrated talk that touches on the basics of one of the most beneficial and maligned animals on our planet—the bat. How many species of bats are there? Where do they live? Why are they so important to us? What is harming them….and so much more will be addressed. Meet a live ambassador (if available)!
All ages are welcome
$5 adults/$3 kids for Audubon Members, $10 adults/$5 kids for Non-members
Pre-registration is appreciated
To register, contact the Sharon Audubon Center at 860-364-0520 x105 and clearly leave name, phone number, and number of people attending.
For program questions, contact Eileen Fielding at Eileen.Fielding@audubon.org or 860-364-0520.
About the Speaker: Gerri Griswold is Director of Administration and Development at The White Memorial Conservation Center in Litchfield, Connecticut. She has handled bats for 27 years as a wildlife rehabilitator and educator and is licensed by the Connecticut Department of Energy and Environmental Protection and the United States Department of Agriculture to keep and exhibit non-releasable bats and more recently, porcupines for education. Over the years, Griswold and her bats have delivered hundreds of programs to libraries, classrooms, Scout troops ,and organizations like the National Park Service and the Yale Peabody Museum. They have appeared on the cover of The Weekly Reader and produced a segment about bats for The Late Show with David Letterman. Griswold was featured in Seasons of Connecticut by Diane Smith, published by Globe Pequot Press, released in June 2010. Griswold also serves as the morning voice of traffic on WTIC AM and WZMX FM. In 2010, she launched a travel company, Krummi Travel LLC, which takes small groups of extraordinary adults on extraordinary trips to Iceland.
Sharon Audubon Center is an engaging nature education center with a critical Wildlife Rehabilitation Clinic located in Sharon, Connecticut. We are part of the Audubon Connecticut state office of the National Audubon Society and the Atlantic Flyway, and steward a total of four Audubon nature sanctuaries that encompass 3,000 acres primarily woodland habitat in Northwestern Connecticut. Our mission is to protect birds and the places they need, today and tomorrow. Visitors are welcome to enjoy our trails, nature programs, conservation-themed events, and nature store throughout the year.