Birds & Wildlife
Bird Banding
Established in 1989, the M.A.P.S. bird banding project helps gather valuable data on bird survivorship
The M.A.P.S. project was started in 1989 by the Institute for Bird Populations. M.A.P.S. (Monitoring Avian Productivity and Survivorship) is a constant effort banding project aimed at monitoring bird populations by gathering information about PRODUCTIVITY (the ability of individual bird species to reproduce) and SURVIVORSHIP of adult birds from year to year. The intent is to not only document declines as they are occurring, but also to ascertain whether the decline is the result of adults not returning back to their breeding sites, or to adults not successfully producing young on their breeding territories.
Currently, there are more than 500 banding stations nationwide that are collecting data and submitting it to a central office in California, where the data is then compiled and analyzed on a site specific and region by region basis.
In 1997, The Sharon Audubon Center collaborated with various National Audubon Society properties, with local chapters of National Audubon and the Nature Conservancy to establish seven banding stations located in the northwest corner of Connecticut and in nearby Dutchess County. In 2015, five banding stations continued to collect data at the following locations: two on the property of Sharon Audubon Center, one at Miles Wildlife Sanctuary in Sharon, one in Great Mountain Forest in Norfolk, and one at Buttercup Farm Sanctuary in Stanfordville, New York. Most of our stations are located in forested habitats, with one in a riparian area and one on the edge of a beaver swamp.
Annually two interns are trained and hired to work at our five banding stations from May – August. Volunteers are always welcome to come and observe and to participate as much as possible. Contact the center if you are interested in volunteering.
Help make the world a better place
Learn & Explore
Where birds thrive, people prosper. Help us transform local communities into places where birds flourish. Learn what you can do to nurture wildlife, nature, and conservation in Connecticut.
Support Our Work
Through land stewardship, science, education, and advocacy, we work to preserve habitat and protect bird species that are of state, national, and global concern. Your gift makes a difference.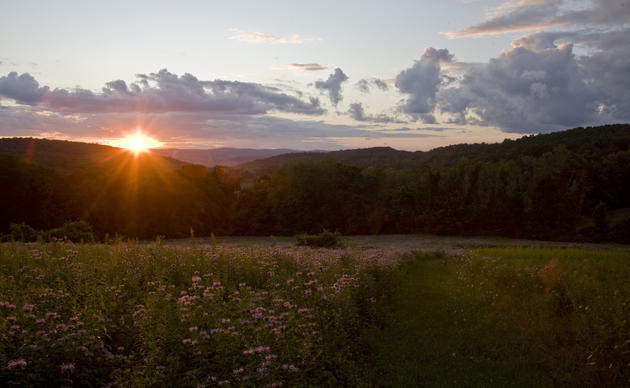 Join Our Family
When you become a member of Audubon Sharon, you are protecting critical woodlands and a natural heritage for generations to come. Help us do great things.